Elite Specialty Coatings Plus Inc. is a fully insured painting contractor (5 MM Umbrella Policy, 1MM General Liability and 1MM Workers Compensation) specializing in residential level five finishes.
Elite has been in business for 20 years. Formed by John Vazquez with over 28 years of experience incorporated this company with the belief that talent, plus experience equals success. Elite prides itself on expedient service and quality control. Providing hands on principal involvement assures that the project is run smoothly and the expectations of all parties involved, such as: architects, general contractors, interior designers and owner's representatives are completely satisfied.
We use high quality products and workmanship. Being able to manage both small and large projects, we provide the personal touch needed to complete the project on time with offering the intimate attention. Customer satisfaction through quality service is our primary goal. This comes from the sense of pride that runs through our company, and a true love for what we do.
Elite Specialty Coatings Plus, Inc. Offers Painting Services You Can Count On!
Serving the New York Area since 2003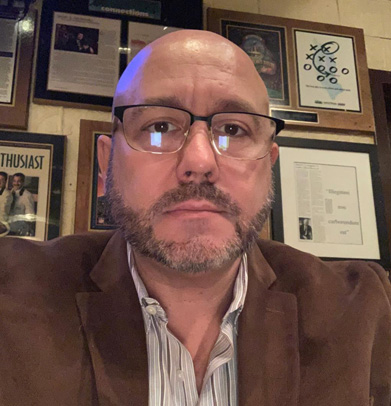 Elite Specialty Coatings Plus, Inc. is a full-service New York painting contractor serving the New York, Long Island, Hamptons, Westchester and Connecticut areas. Our skilled painters provide level 5 residential and commercial interior painting services and exterior painting services to homeowners, apartment complexes, property management companies and other businesses.

In addition to painting, we also install wall coverings, faux finishes, gilding finishes, venetian plaster that will make your home or commercial property look great. Our professional painters will help you cross off many projects on your checklist. Regardless of the type of work you need us to do, you can rest assured that you will receive great customer service, and that you'll be happy with the results.

As a New York painting contractor we've taken on a lot of different types of painting projects. Our expert painters know how to get the job done with high quality in a timely manner. We are willing to tackle the most challenging jobs. Please don't hesitate to call us with your toughest paint jobs.

We work closely with our New York architects, interior designers and contractors to ensure satisfaction. Our talented and qualified painters will help you get the look and feel you want. We will happily answer any questions you may have throughout the process. We are a painting contractor that wants to work with you on scheduling. We will create a schedule that best accommodates your life.

If you are looking for high quality craftsmanship from a New York painting contractor, you should give Elite Specialty Coatings Plus, Inc. a call. We'd be delighted to work with you. Give us a call today at 347-386-5414 to talk about your painting project.
Portfolio
At Elite Specialty Coatings Plus, Inc. our work stands for itself. We will often get referrals from happy customers who show their friends and neighbors the painting projects we've done for them. Our painters take pride in their work and we are happy to share photos. Please take a look at the pictures of our work below and on our gallery page.
View more